Massachusetts CPR Training Class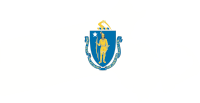 Course For CPR provides access to the CPR Training Class, which may be recommended or required for employees in the state of Massachusetts.
Many employers make certain that their workers receive regular training that covers all elements of the OSHA Standard, including Cardiopulmonary Resuscitation (CPR). This training is generally provided on initial assignment, at least every two years thereafter, and when new or modified tasks or procedures may increase the need for administering CPR.
This online CPR Training Class provides meaningful content intended to educate students on how to identify and respond to various situations that require CPR. This CPR Training Class has been designed to meet the Occupational Safety and Health and AHA requirements, recommendations, and guidelines
Nationally
Recognized
This online program presents OSHA, AHA, and ECC/ILCOR requirements, recommendations, and guidelines.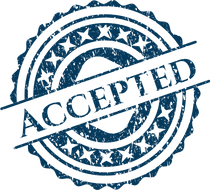 Our CPR Training Class has been designed to meet the Occupational Safety and Health Administration (OSHA) training requirement. This program is in compliance with and satisfies Title 29 of the Code of Federal Regulations at 29 CFR 1910.151.
Easily
Accessible
Our CPR Training Class is 100% online and self-paced, which allows you to start and stop at any time and as often as necessary to accommodate your schedule.
The course can also be taken on any device that has access to the Internet:
Desktop computers

Laptop computers

Tablets

Smart phones
You can even start on one device and continue on another!
Guaranteed
Acceptance
Your CPR Training Class certificate comes backed by a 100% money-back guarantee.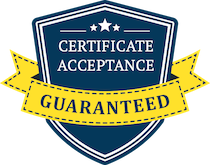 If your certificate is not accepted for any reason, contact us and let us know. We will refund you the full price of the course.
Lowest Price Guarantee
At only $25, we offer the lowest priced CPR Training Class with absolutely no hidden fees; guaranteed! If you find a similar course for a lesser price, we'll beat it! Just contact us and let us know. It's that simple!
The course price includes an enrollment verification letter, your certificate of completion, and a wallet card. We do not charge additional fees for providing these documents.
Many sites require bulk purchases of their courses or don't allow purchases directly from their website. We want to make this process straightforward and simple: you never need to speak with a salesperson and you can register and get started right now entirely on your own.
Other benefits include...
Instant certificate upon completion of course requirements; 24 hours a day, 7 days a week.
No fail format. You will have unlimited chances to pass the required test.
Is this the class I am required to take?
The CPR Training Class has a number of different names but they all reference the same class requirement. If you have been instructed to take any one of the following classes then our online CPR Training Class may satisfy that requirement:
Automated External Defibrillator (AED) Class
Automated External Defibrillator (AED) Course
BLS Renewal Class
BLS Renewal Course
Basic CPR Class
Basic CPR Course
Basic Life Support (BLS) Class
Basic Life Support (BLS) Course
CPR Card Class
CPR Certificate Class
CPR Certificate Course
CPR Class
CPR Course
CPR Renewal Class
CPR Renewal Course
CPR Training
CPR Training Course
CPR/AED Training Course
OSHA CPR Class
OSHA CPR Course
Workplace CPR Training
Is this distance learning program (online class) acceptable in my county?
In some cases the court or rules of a particular county may disallow distance learning. This means that the CPR Training Class cannot be taken with an online provider. Below is a listing of every county in the state of Massachusetts. Those displayed in red and with an are specifically known to reject certificates from distance learning providers:
Barnstable County
Berkshire County
Bristol County
Dukes County
Essex County
Franklin County
Hampden County
Hampshire County
Middlesex County
Nantucket County
Norfolk County
Plymouth County
Suffolk County
Worcester County
What our students are saying...
Read more on our testimonials page
Will this certificate be accepted in
?

Before getting started you may be curious to check certificate acceptance information for your particular state/county. Select your home state from the list above (or click this link) to view state-specific information regarding certificate acceptance.